flex barrier
---
Much more than just another membrane!
Flex barrier is the safe, synthetic, and user-friendly alternative to resorbable membranes. Flex barrier Gel is comprised of two-thirds cross-linked and one third non cross-linked hyaluronic acid. After manufacture, the hyaluronic acid is particulated (150-200 μm) and then treated with non cross-linked hyaluronic acid. Defined particle sizes ensure excellent profile conformity. After applying the barrier gel uniformly and a relatively short 6-12 hour period required for the non cross-linked hyaluronic acid to be absorbed, a homogeneous layer of cross-linked particles remains on the defect. Since the particles vary in size, they compress and form a flexible membrane on the area to be shielded. The barrier function remains active for 3 weeks. The material is completely resorbed in about 6 to 8 weeks.
Hyaluronic acid's beneficial effects:
bacteriostatic
antiseptic
promotes wound healing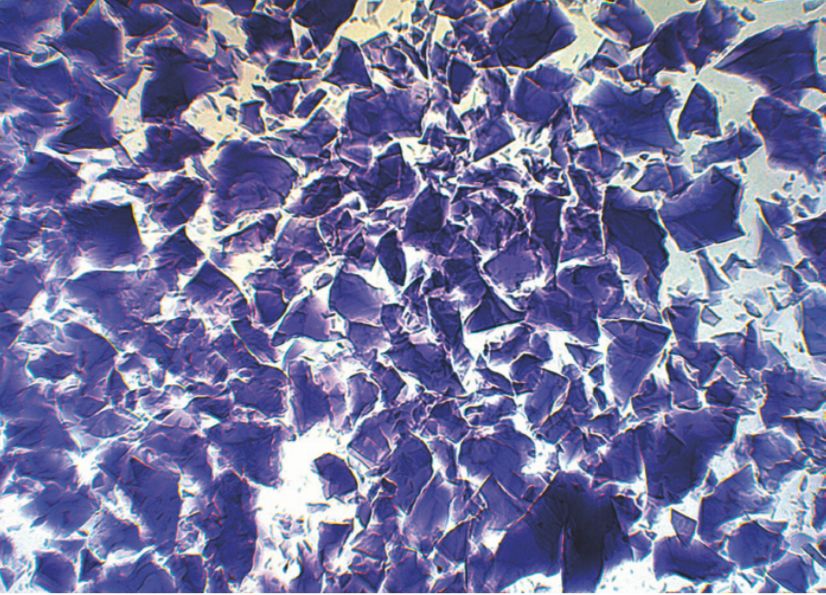 (150 – 200 μm particle size at 40x magnification, toluidine stain)
Packaging contains 1 x 1 ml.
Dental Arts / flex barrier
Usage in general oral surgery and implantology:
Anti-inflammatory properties that support and accelerate wound healing
Prevention and enhanced safety after surgical intervention by way of an antiseptic and bacteriostatic effect in the wound area
Usage in oral/dental implantology:
Barrier effect shields against osseous defects, in particular after augmentation with bone substitute materials
Reduced scarring in the aesthetically demanding area after implantation
Application in general oral surgery and implantology:
flex barrier comes in a sterile, pre-filled "ready to use" syringe